The night air was invigorating, cold with drizzling rain; so different than the Florida weather twenty four hours ago. As we walked along the wharf in Tromso (pronounced Troms-oo as in goo) we spotted the Sondre Tollbodgt lined with 18th century wood framed houses painted in bright colors, all seeming to be within the same color palette. Approaching the boat, a young man without the nautical striped uniform markings, greeted us as our captain. It became apparent that our dinner cruise was something completely different than any dinner cruise most would conjure with their imagination. In front of us rocked the Vulkana, a 50 year old fish trawling boat creatively remodeled to provide a Nordic experience, reminding visitors of Norway's Viking past, its traditions, and its charm.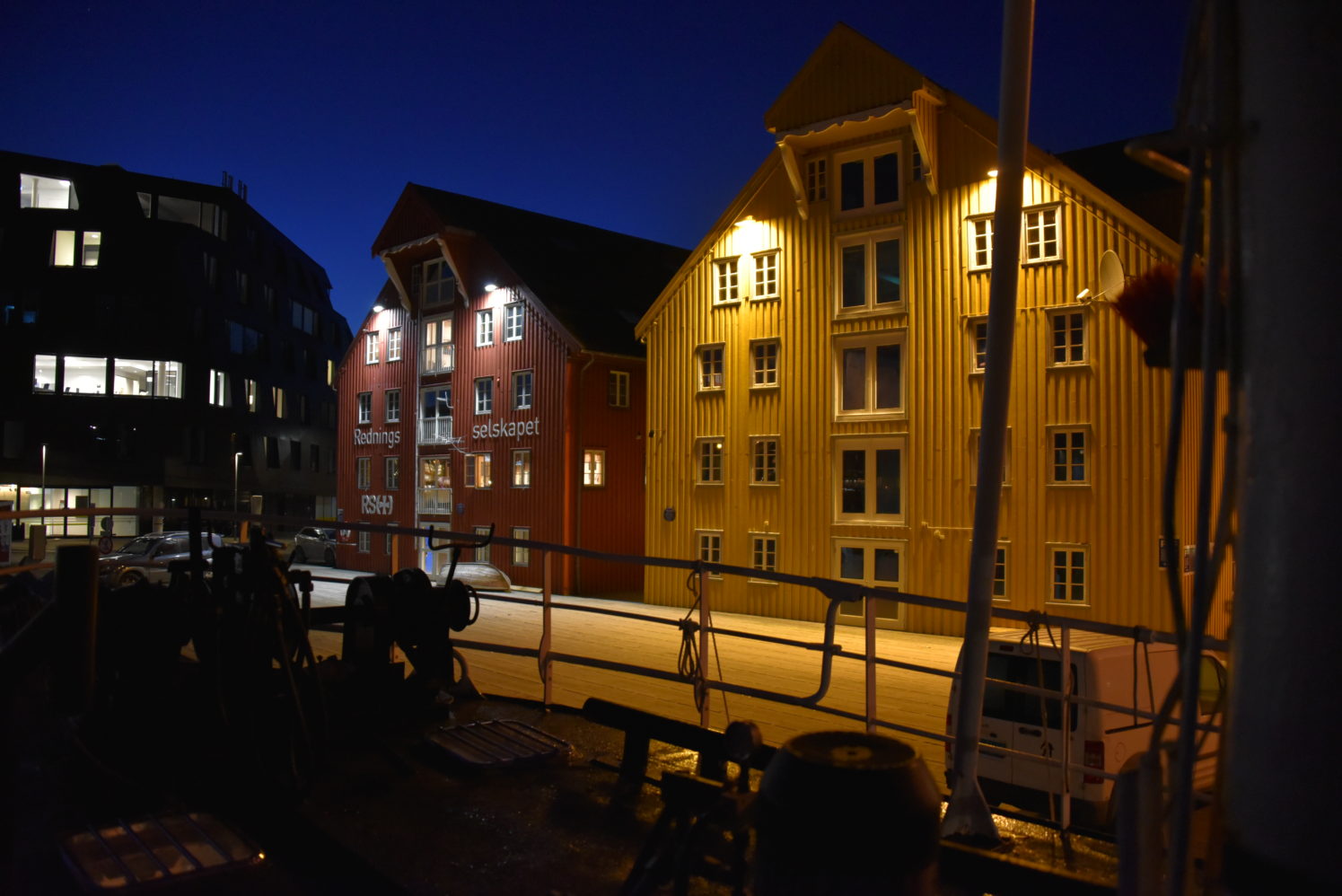 It was a remarkable vessel with an unusual atmosphere. I pictured an animal-house party erupting or a hippie-fest taking place. On the top deck of its three stories sat a barrel-shaped hot tub and below deck it hosted a Japanese inspired Zen Lounge. Its curved wooden seats along the inside hull surrounded a center console filled with warm rocks, candle light and glass carafes of warm apple-ginger tea garnished with fresh mint. At one end of this Finnish-styled spa was a door that led to a Nordic sauna and at the opposite end sat a fireplace contained by glass with its elms burning brightly inside.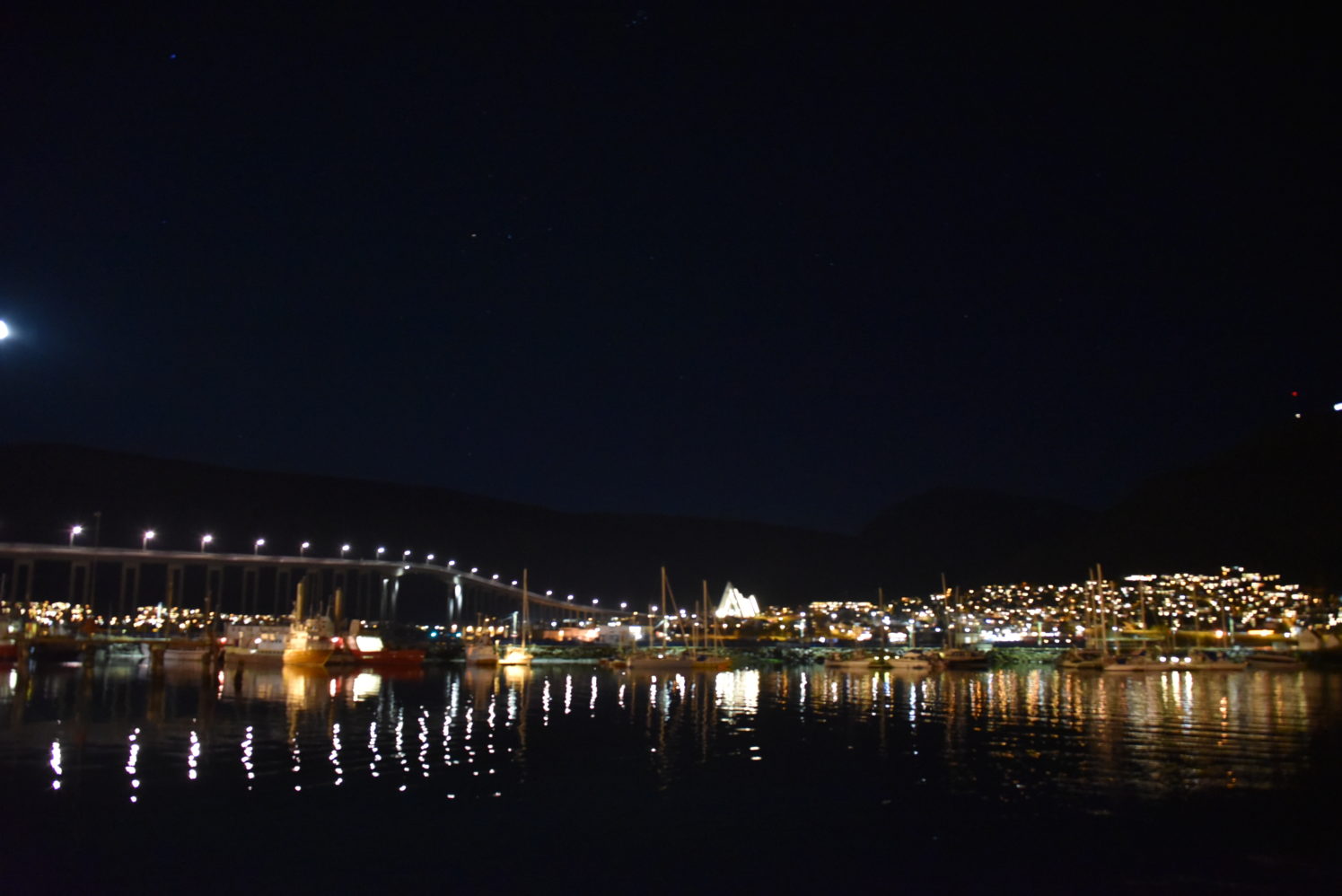 We were hoping to see the Northern Lights just like thousands of other tourists.  Adventurers annually make the trek to Iceland knowing the sightings are completely out of their control. The northern lights (also known as the Aurora Borealis) are a top bucket list tourist attraction. They are a spectacular molecular explosion centered on the magnetic force of the North Pole. Sun particles collide with earth particles igniting into flames and blown to earth by strong solar winds. They produce flashes of light in varying colors painting the skies in green, purple and sometimes red. They more often occur during the winter months, October through March, and generally are only seen late into the evening when visibility is clear.  But there is no app, no GPS or Farmer's Almanac that can guarantee a seat at this show.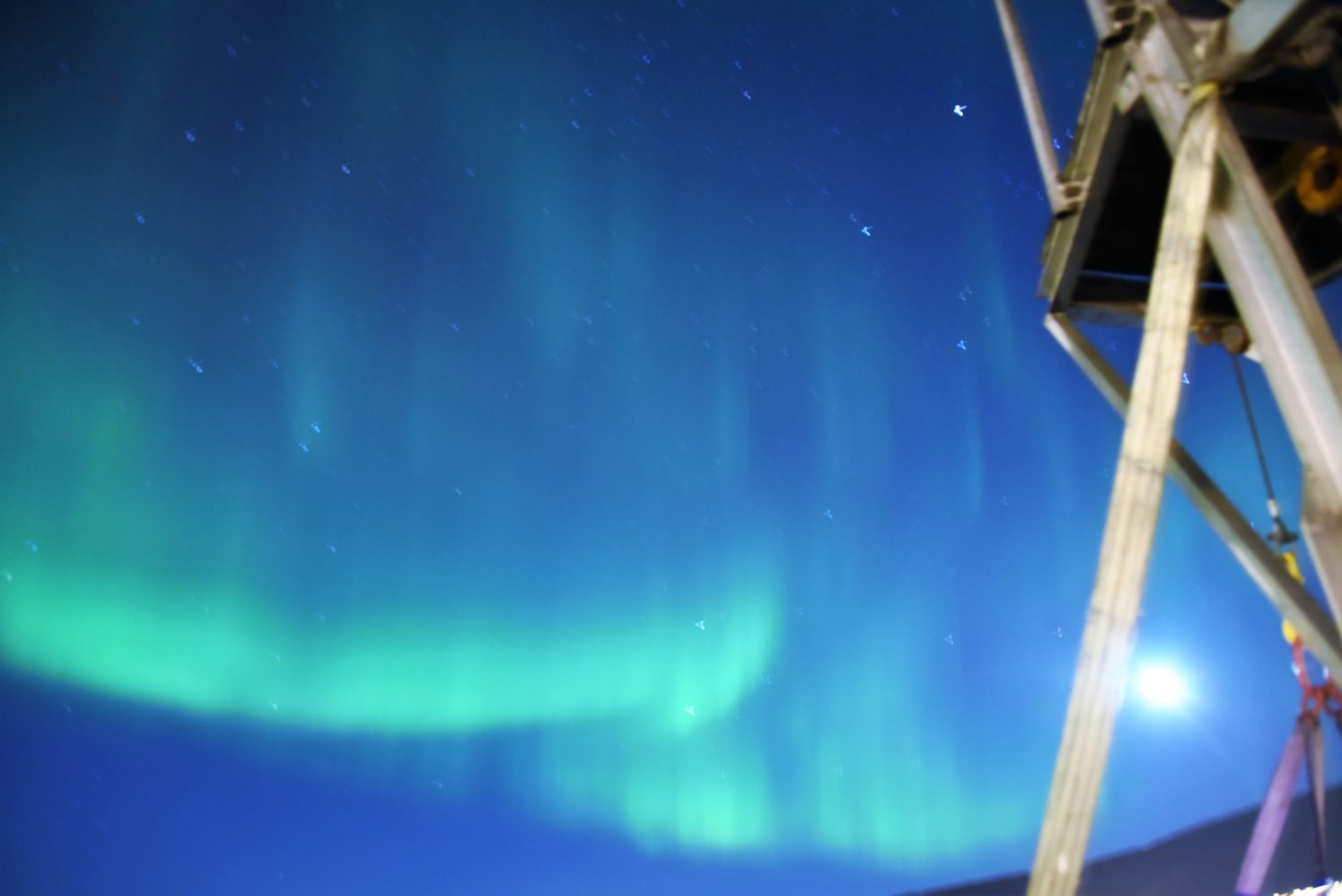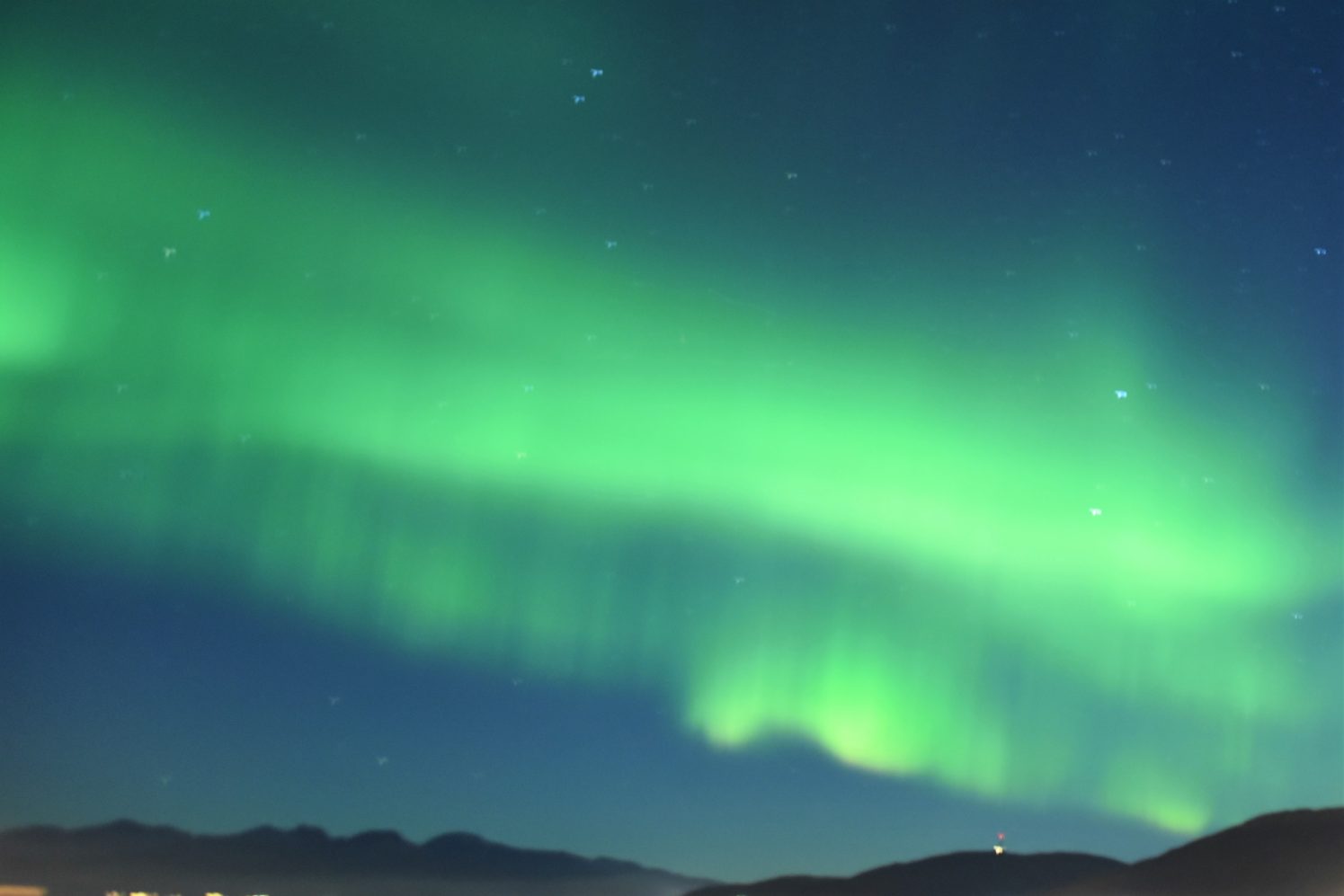 Captain Stephan announced the sighting. Adjourning from the chef's table to the top deck, he stopped the boat and dimmed the deck lights. We gathered at the side of the giant barrel-shaped hot tub around my camera tripod. It seemed as if we had been friends forever, this interesting boat crew from the tiny town of Tromso. I quickly shared with the group my camera settings as if to verify recipe ingredients with Hasse, the chef, who was camera astute. ISO set to 1000, F-Stop at 3.5 and Shutter speed at 20. Huddled near my camera screen, we stretched our necks toward the stars while the familiar sound of a camera click promised to capture our memories. Waiting the twenty seconds from my shutter snap added suspense and excitement. Ruptures of jubilee and screams, followed by giddy laughter filled our tiny corner of the night air as we viewed what the camera had netted. It was as if the boat crew had never seen these lights before or had anyone capture them by camera. It also felt like we were part of the neighborhood.