Reflecting on our recent trip to Myanmar, I find that I really do think about our lives a bit differently. Now I realize that here at home, we sometimes begin to lose touch with values that are truly important in the long run. Our interaction with the people in a small village along the Irrawaddy River brought home to me just how important family can be to the development of the individual, as parents, grandparents and children did everything together, such as bathing and washing clothes in the river, tending to their animals, and maintaining their homes. Often three or more generations lived in the same residence, or adjacent to one another. No welfare here; they take care of one another.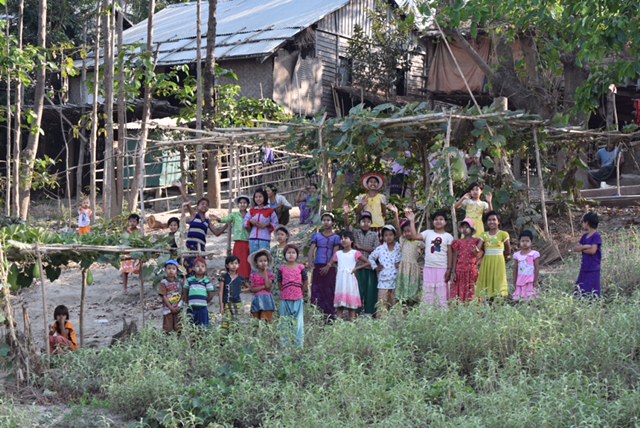 Our river boat literally pulled to the side of the river, and we climbed mud steps in the river bank to access this little village. There are very few walls in the houses, only dirt paths for streets, and very few had electricity. We visited a school and watched, not only the teachers and children, but the families participating in the education of these little ones. Despite being grouped together in a one room school made of bamboo, they were happy and engaged in the process of learning, giving new meaning to the saying, "it takes a village."
These people were happy and satisfied. All were remarkably friendly, and genuinely pleased to share their simple existence with us. The physical demands of their daily routine keep them fit and healthy. One wonders if they may not be better served by being permitted to continue living as they have for centuries, and spared the challenges of modern society.